Congratulations to the Guess-the-Date Contest winners!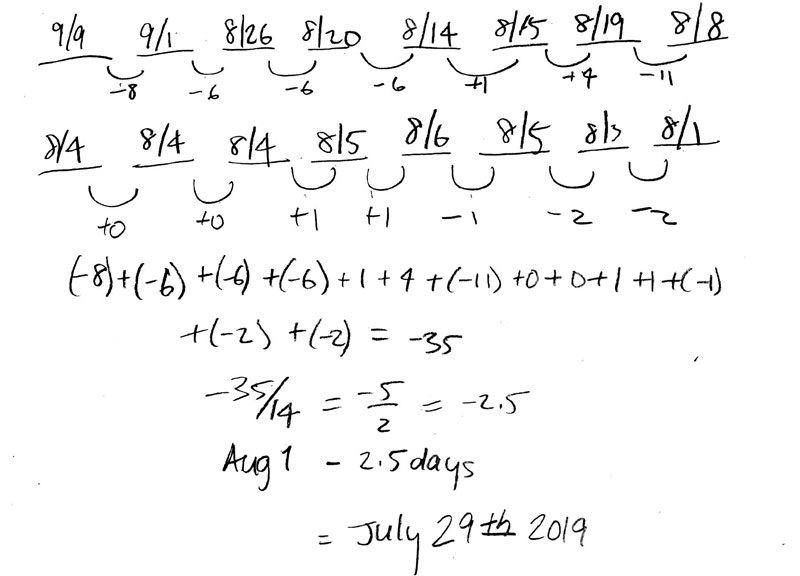 We are so excited to announce TWO winning entries that correctly estimated the date of this year's Earth Overshoot Day! The student groups are from Corbett Preparatory School and Walter Payton College Preparatory High School, both located in the United States. Check out their winning calculation methods and hear from the students and educators about their experience in the contest.
Thank you to everyone who participated!
READ MORE
Take a step to #MoveTheDate
We know it can be overwhelming to think about how your personal Footprint contributes to global overshoot.
The truth is, you can take steps to chip away at your impact on the planet.
Explore Solutions to #MoveTheDate
Thriving lives within the means of our planet are not out of reach. Plenty of solutions exist in five major areas
for improving sustainability: cities, energy, food, planet, and population.
How we design and manage cities
Eighty percent of the world population is expected to live in cities by 2050. City planning and urban development strategies are instrumental to balancing the supply of natural capital and population's demand. Learn More
Decarbonizing the economy is our best possible chance to address climate change, and would improve the balance between our Ecological Footprint and the planet's renewable natural resources. Learn More
How we produce, distribute, and consume food
How we meet one of our most basic needs–food–is a powerful way to influence sustainability. Sourcing food locally and avoiding highly processed foods can lower the Ecological Footprint. Learn More
How we help nature thrive
Humanity's quality of life is dependent on the health of our planet's biological resources including fertile soil, clean water, and clean air necessary for humanity to thrive. Learn More
Being committed to everyone living secure lives in a world of finite resources requires addressing population growth. Empowering women is essential for global sustainability. Learn More
million years ago life first evident on Earth
increase in world population since 1970
decline in average population size of vertebrate species since 1970
of humanity's Ecological Footprint is carbon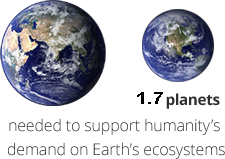 Earth Overshoot Day is an initiative of Global Footprint Network, an international research organization that is changing the way the world measures and manages its natural resources. The date of Earth Overshoot Day is calculated with data from Global Footprint Network's National Footprint Accounts, which are now available for free on our Ecological Footprint Explorer Open Data Platform at data.footprintnetwork.org.