When will Earth Overshoot Day land in 2019?  Join our contest to guess the date!
Are you a student? A teacher? Middle-school, high-school or university? Tell your class about this opportunity to learn about the Ecological Footprint, to explore data from the National Footprint Accounts, and to study the long-term trend of the global ecological deficit. We created a lesson plan to help guide you through this activity.
Your contest entry is your estimate of the date for Earth Overshoot Day 2019, together with the method you devised to get your result. The winner(s) will be featured on overshootday.org and Global Footprint Network's social media!
The deadline to submit your guess is May 22, the International Day for Biological Diversity! The date of Earth Overshoot Day 2019 and the winner(s) of the Guess-the-Date Contest will be announced on June 5, World Environment Day.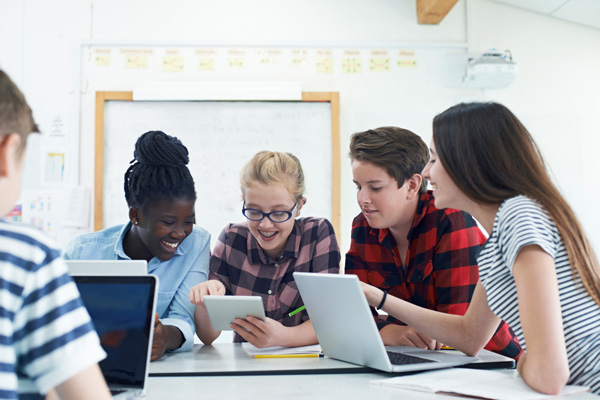 Explore Solutions
Thriving lives within the means of our planet are not out of reach. Plenty of solutions exist in four major areas
for improving sustainability: food, cities, population, and energy to #MoveTheDate.
Support Earth Overshoot Day
We know it can be overwhelming to think about how your personal Footprint contributes to global overshoot. The truth is, you can take steps to chip away at your impact on the planet. If everyone committed to #MoveTheDate 5 days each year, we could get out of global overshoot by 2050.
million years ago life first evident on Earth
increase in world population since 1970
decline in average population size of vertebrate species since 1970
of humanity's Ecological Footprint is carbon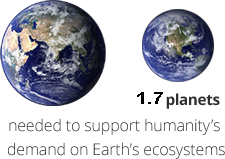 Earth Overshoot Day is an initiative of Global Footprint Network, an international research organization that is changing the way the world measures and manages its natural resources. The date of Earth Overshoot Day is calculated with data from Global Footprint Network's National Footprint and Biocapacity Accounts, which are now available for free on our Ecological Footprint Explorer Open Data Platform at data.footprintnetwork.org.