On August 8, 2016, we will have used as much from nature as our planet can renew in the whole year.
We use more ecological resources and services than nature can regenerate through overfishing, overharvesting forests and emitting more carbon dioxide into the atmosphere than forests can sequester.
GOOD NEWS FLASH: The world is on the cusp of positive change. In the wake of the Paris Climate Agreement and the United Nations' Sustainable Development Goals, now is the time to move into action! Join our campaign #pledgefortheplanet. Play with us and help create a future where planet and people thrive … and win a GoPro camera in the process!
Creating a Sustainable World
Click to explore projects to reduce the Ecological Footprint to create a future where people and planet thrive.
Climate Change and the Carbon Footprint
Carbon emissions are the fastest growing contributor to ecological overshoot, with the carbon footprint now making up 60% of humanity's Ecological Footprint.
In a historic breakthrough, nearly 200 countries pledged last December in Paris to keep the global temperature rise below a maximum of 2 degrees Celsius and, even, to pursue efforts to limit the increase to 1.5 degrees above pre-industrial levels. According to climate models, this goal implies that we must keep CO2e-. atmospheric concentration below 450 parts per million (ppm). In 2016, the atmosphere contained 407 ppm CO2. The current carbon Footprint is contributing an additional 2 ppm per year. At this rate, we have about 20 years of carbon emissions left to comply with the Paris agreement.
Wouldn't it be best if we embarked now on the path to reach that goal as smoothly and as quickly as possible to mitigate, and even possibly avoid, foreseeable dramatic tremors in our carbon-intensive economy? Not only would we give ourselves our best possible chance to effectively address climate change, but we would also drastically improve the balance between our Ecological Footprint and the planet's renewable ecological resources.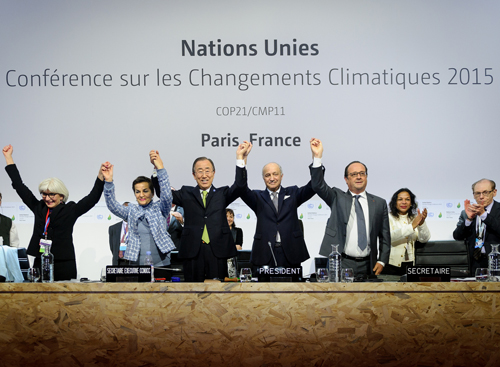 Explore Solutions
Thriving lives within the means of our planet is not out of our reach. In addition to the focus on transforming our energy systems as highlighted by the Paris Climate Agreement, we see three major areas of opportunity for improving sustainability: food, cities, and population.
Food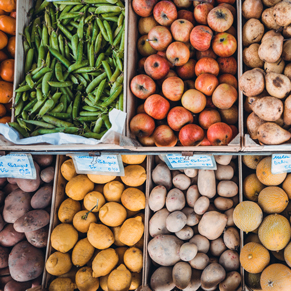 Cities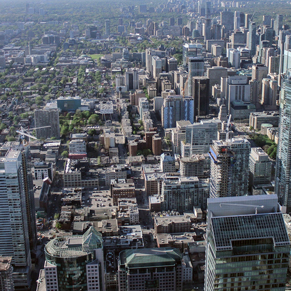 Population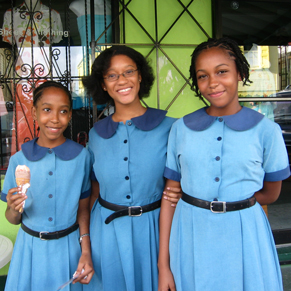 million years ago life first evident on Earth
increase in world population since 1970
decline in average population size of vertebrate species since 1970
of humanity's Ecological Footprint is carbon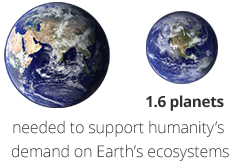 The global agreement to phase out fossil fuels that is being discussed around the world ahead of the Climate Summit in Paris would significantly help curb the Ecological Footprint's consistent growth and eventually shrink the Footprint.

Global Footprint Network President Mathis Wackernagel
If we use more than what we have, the only thing left to eat will be imaginary cookies.

Nicola, 10 years old
If we start accounting for our ecological resources as seriously as we do for our financial assets, we can manage our ecological assets more carefully in order to secure a sustainable, better tomorrow.

Emil Salim, former Minister of Environment, Indonesia
Understanding our ecological demand, and its reach beyond national boundaries allows us to get prepared for the future. It is not that different from our financial expenditures. If we don't track them, we waste them; if we overdraw our 'ecological accounts,' we are undermining our future.

Michael Meacher, Member of Parliament and former Minister of Environment, UK
We are ever deepening our understanding of how crucial nature's services are to our own well-being, prosperity and happiness, and to our very survival. And so we must continue to shift from being irresponsible exploiters to being careful stewards of nature's values and good managers of her essential, finite resources.

Marco Lambertini, Director General, WWF International
The Earth is sending us clear and bold signals that we are spending more than nature's budget. It's time we took clear and bold actions to reverse the ecological deficit.

Nadarev "Yeb" Saño, former Philippines' Climate Change Commissioner
Earth Overshoot Day is an initiative of Global Footprint Network, an international think tank that coordinates research, develops methodological standards and provides decision-makers with tools to help the human economy operate within Earth's ecological limits. The date of Earth Overshoot Day is calculated with data from Global Footprint Network's National Footprint Accounts.