On August 8, 2016, we began to use more from nature than our planet can renew in the whole year.
We use more ecological resources and services than nature can regenerate through overfishing, overharvesting forests and emitting more carbon dioxide into the atmosphere than forests can sequester.
GOOD NEWS FLASH: The world is on the cusp of positive change. In the wake of the Paris Climate Agreement and the U.N. Sustainable Development Goals, now is the time to move into action! Join our campaign #pledgefortheplanet. Help create a future where planet and people thrive!
Creating a Sustainable World
Click to explore projects to reduce the Ecological Footprint to create a future where people and planet thrive.
Earth Overshoot Day Events Around the World
SCOTLAND

The Scottish Environment Protection Agency (SEPA) marked Earth Overshoot Day with the launch of a new regulatory strategy, "One Planet Prosperity," aimed at making businesses in Scotland much more environmentally innovative and efficient. More info

BRAZIL

Museu do Amanhã (Museum of Tomorrow) in Rio, Brazil, is sponsoring a series of activities and special exhibits related to Earth Overshoot Day, including a large animated globe hanging in its lobby through Aug. 14. Visitors also can learn about the Ecological Footprint as part of a permanent exhibit at the museum. More info

RUSSIA

WWF-Russia's Overshoot Day website has an Ecological Footprint video, eco-tips and an online game to help show how our lifestyles affect nature. WWF-Russia is also distributing posters on Russia's Footprint in supermarkets, restaurants and office buildings to help spread awareness of Earth Overshoot Day. More info

AUSTRIA

Want to calculate your personal Overshoot Day? Check out Footprint.at's mobile app to do just that. Initially available in German only, the app goes live on August 6. More info

GERMANY

Germanwatch and other civil society organizations blew up Earth balloons in front of Brandenburger Tor in Berlin to show that humanity uses more ecological resources and services than Earth can regenerate. The event aims to signal to politicians and the public that more effort to reduce the Footprint is needed!
Climate Change and the Carbon Footprint
Carbon emissions are the fastest growing contributor to ecological overshoot, with the carbon footprint now making up 60% of humanity's Ecological Footprint.
In a historic breakthrough, nearly 200 countries pledged last December in Paris to keep the global temperature rise below a maximum of 2 degrees Celsius and, even, to pursue efforts to limit the increase to 1.5 degrees above pre-industrial levels. According to climate models, this goal implies that we must keep CO2e-. atmospheric concentration below 450 parts per million (ppm). In 2016, the atmosphere contained 407 ppm CO2. The current carbon Footprint is contributing an additional 2 ppm per year. At this rate, we have about 20 years of carbon emissions left to comply with the Paris agreement.
Wouldn't it be best if we embarked now on the path to reach that goal as smoothly and as quickly as possible to mitigate, and even possibly avoid, foreseeable dramatic tremors in our carbon-intensive economy? Not only would we give ourselves our best possible chance to effectively address climate change, but we would also drastically improve the balance between our Ecological Footprint and the planet's renewable ecological resources.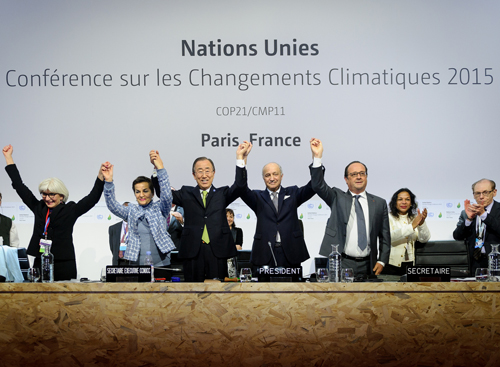 Explore Solutions
Thriving lives within the means of our planet is not out of our reach. In addition to the focus on transforming our energy systems as highlighted by the Paris Climate Agreement, we see three major areas of opportunity for improving sustainability: food, cities, and population.
Food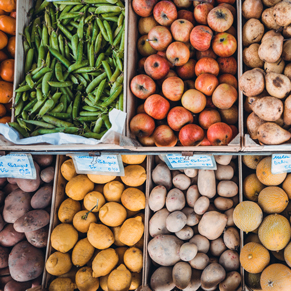 Cities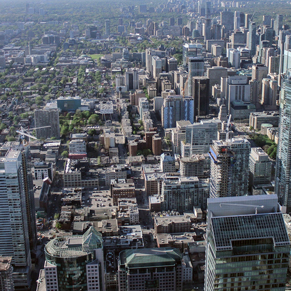 Population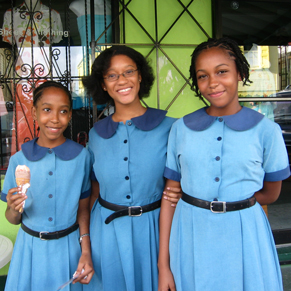 How we meet one of our most basic need–food–is a powerful way to influence sustainability. Sourcing food locally and avoiding highly processed foods can lower the Ecological Footprint. Emphasizing plant-based diets and reducing animal protein can also have a major impact. Learn More
Eighty percent of the world population is expected to live in cities by 2050. Consequently, city planning and urban development strategies are instrumental to balancing the supply of natural capital and population's demand. Examples include energy-efficient buildings and adequate public transportation. See our city #pledgefortheplanet
Being committed to everyone living secure lives in a world of finite resources requires addressing population growth. Empowering women is essential for global sustainability. When women are respected as equal partners in the household and in the community, lower reproductive rates invariably ensue. Learn More
million years ago life first evident on Earth
increase in world population since 1970
decline in average population size of vertebrate species since 1970
of humanity's Ecological Footprint is carbon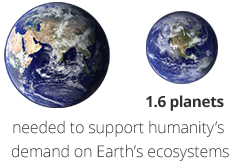 The Paris climate agreement is the strongest statement yet about the need to drastically reduce the carbon Footprint, the largest contributor to Earth Overshoot. Ultimately, collapse or stability is a choice.

Mathis Wackernagel, Co-Founder and CEO, Global Footprint Network
Earth Overshoot Day and the groundbreaking work of Global Footprint Network tell us we have to do a lot more than driving business into compliance with environmental standards. At SEPA, we will help as many businesses as possible reduce their carbon, materials use, water use and waste levels far beyond what the law requires. Earth Overshoot Day makes it clear these choices are key to future economic success on our precious and only planet.

Terry A'Hearn, CEO, Scottish Environment Protection Agency
Nature's services are crucial to our well-being, prosperity and happiness, and to our very survival. So we must continue to shift from being irresponsible exploiters to careful stewards and good managers of the planet's essential, finite resources.

Marco Lambertini, Director General, WWF International
The latest 'Earth Overshoot Report' is an eye-opener. ... [The] world must debate seriously the sustainable lifestyle issue, as only sustainable lifestyle can mitigate the challenge of climate change.

Prakash Javadekar, India Environment Minister, Times of India, 2015
If we start accounting for our ecological resources as seriously as we do for our financial assets, we can manage our ecological assets more carefully in order to secure a sustainable, better tomorrow.

Emil Salim, former Minister of Environment, Indonesia
Understanding our ecological demand, and its reach beyond national boundaries allows us to get prepared for the future. It is not that different from our financial expenditures. If we don't track them, we waste them; if we overdraw our 'ecological accounts,' we are undermining our future.

Michael Meacher, Member of Parliament and former Minister of Environment, UK
Earth Overshoot Day is an initiative of Global Footprint Network, an international research organization that is changing the way the world measures and manages its natural resources. The date of Earth Overshoot Day is calculated with data from Global Footprint Network's National Footprint Accounts. Join our mailing list.