Many thanks to #MoveTheDate Solutions Map member Oliver Julian Westwood! His post about Australia's biogas pioneer Energy 360 put the company on our radar and we're excited to recognize it as the winner of the #MoveTheDate Solutions Map Contest in the Energy category.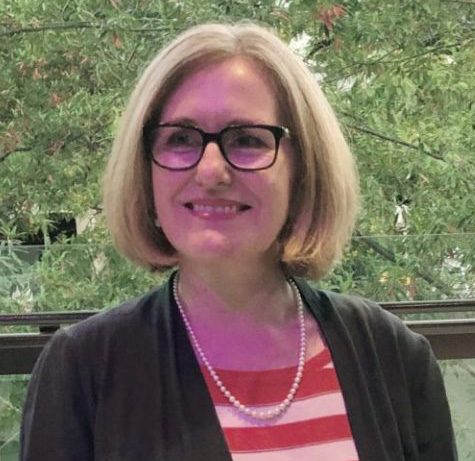 CEO Samantha Lamond talked to us from her home in Melbourne about navigating the transition to renewable energy in a country where the cost of fossil fuel energy remains exceptionally low.
How did you find yourself leading a biogas company in Australia, where renewable energy is still perceived with some suspicion by many decision makers?
Samantha Lamond: I've always wanted to work in renewable energy. I joined Greenpeace when I was 19. Then I became a CPA (laugh). Later on, I was still an activist, fighting for fishing laws while living in the UK in the early 2000's. Most importantly, as I got to live in various places throughout Asia, I became more and more convinced that renewable energy is the way to address multiple issues, especially in low-income countries. I was lucky to join Energy 360 in 2011 as an accountant and moved up to my current position over time.
What does Energy 360 do?
SL: We capture biogas from covered wastewater lagoons, or biodigesters, at food processing facilities as well as landfill sites.  Our equipment delivers the biogas to a boiler to make steam or a generator to make electricity.  In both uses the biogas displaces a significant portion of the facility's natural gas or electricity demands. Our customers save money as the biogas can displace 30% to 50% of their demand for natural gas or electricity which provides a significant cost reduction. And they're happy to see their carbon footprint go down, which is what more and more of their investors are asking of them.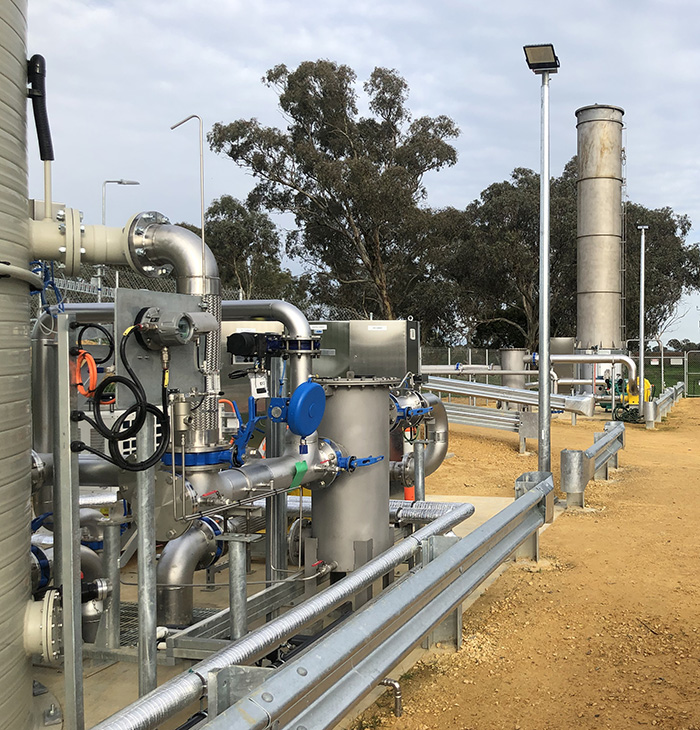 How large are your operations currently?
SL: We have installed this equipment on 15 sites, including sites for Australia's second largest meat processor Teys Australia. We have three more projects in planning for this year alone. The largest one will produce 60 terajoules (16.66 GWh) worth of biogas per year, which is actually a pretty typical size.  We also manufacture biogas flares and have over 50 installations.  We are also starting to put our focus on introducing new technology to Australia through a partnership with Ökobit. They are a 30-year-old company out of Germany that is specialized in turning waste into energy by optimizing anaerobic digestion in specifically designed tanks. They've already built more than 200 of their systems in many countries around the world. We are very excited by that opportunity as we feel Australia is finally getting ready to move forward with renewable energy.
How so?
SL: Companies in Australia have not been investing in renewable energy. The cost of energy is remarkably low here and it's been easy to fall for the argument that renewable energy is only going to make a company's expenses go through the roof. However, pressure from investors to lower companies' carbon footprints started building up in the wake of the 2015 Paris Climate Agreement. After all, Australia committed to becoming carbon-neutral by 2050. Pension funds have been leading the charge and demanding more detailed plans from companies. More recently, insurance companies — who've seen drought, wildfires, and even flooding claims explode — have been compounding the pressure on the business sectors to take climate action. For instance, no Australian bank is supporting the new coal mine that is being built in Queensland by Adani Group – the Indian conglomerate announced it is funding it out of its own resources but no one really knows where the money is coming from.
In this context, we are offering a solution that can help companies not only lower their carbon footprint significantly, but also do it very economically.
Your focus is waste-to-energy. Doesn't this approach target a rather narrowly defined market?
SL: Australia exports 62% percent of the food we produce. And 75% of all the meat we produce. From meat, to wine, and every produce in between, our country is crowded with food processors whose waste water lagoons provide a significant opportunity for the site to generate their own energy, save on energy costs and reduce their carbon footprint. However, Australia doesn't yet allow renewable natural gas (RNG) – the biomethane produced from scrubbing biogas — to be used in pipelines. But we're already talking with a leading European biogas upgrading company about the day when RNG can be put on the grid, as is already the case in California and Vermont, for instance.
At any rate, we have a fantastic opportunity ahead of us to help a major sector of our economy lower its carbon footprint, while improving its operations and financial prospects. It sounds like win-win-win to us!