Facing the Dutch Overshoot Day unprepared: 
Understanding resource security in the context of the war in Ukraine
Watch the event recording
If everybody lived like us, the Dutch, it would take 3.6 Earths. But we are even more resource insecure than that. Because of its dense population, there are few biological resources within the country. Therefore, it would take 7.3 Netherlands to regenerate everything people in the Netherlands demand from nature to satisfy their consumption. Their food consumption alone requires the capacity of 2.4 Netherlands. 
The blindness to our resource security has turned into a massive risk. This has become even more apparent through the invasion of Ukraine and the implications it has even beyond the directly impacted countries. For the Netherlands, just consider the natural gas front: Groningen will not be able to save the Netherlands' energy crunch, certainly not for the medium to longer run.  
Let's acknowledge this: we know the big challenges that future will bring quite well. People will all want to eat, have shelter, and be safe. Also, they will live in a world with a wilder climate, fewer natural resources, and no fossil fuel – in any imaginable scenario. The resource-constrained future is arriving faster than cities, companies or countries are adapting. Acting swiftly is becoming essential for each city, company or country, because retrofitting physical infrastructure requires time. Those who hesitate with their transition are exposed to far larger risks. 
Given the Netherlands (and the EU) vast resource insecurity, what are the options? How does economic policy have to shift to secure the Netherlands' viability? What are the opportunities to seize? What are the most meaningful next steps?  
Food security is at stake, too. 33% of the Netherlands' overall consumption footprint is associated with food (corresponding to the afore mentioned "2.4 Netherlands"). 22% this food Footprint is provided by domestic production. The other 78% are from abroad. This massive physical import of food contradicts the popular view that the Netherlands is an agricultural export superpower. Financially, it may be true-expensive flowers, butter, and cheese is exported, but produced mostly with resources that are not grown in the Netherlands.
The scenario might be changing in the current geopolitical context, given that Russia and Ukraine, considered as "the breadbasket of Europe", account for a whopping portion of the world's agricultural supplies. Combined, the two countries export about a quarter of the world's wheat and half of its sunflower products. But the crisisr extends well beyond just the impact of grain exports, as Russia is a key supplier for fertilizers produced with cheap fossil fuels. As a result, virtually every major crop in the world will be affected.  
With the Dutch residents, on average, using 3.6 times more than our planet's ecosystems can renew (per person), we can calculate by when in the year the biological resource budget is exhausted, and from when on the country lives off global depletion. 365 days / 3.6 = 102 days. The 102nd day in the year is April 12, the Dutch Overshoot Day. To mark the Day, Global Footprint Network, in the framework of the Food4Future project, and in collaboration with MVO Netherlands, Maastricht University, and The Footprint Challenge, is hosting the webinar "Facing the Dutch Overshoot Day unprepared: understanding resource security in the context of the war on Ukraine". This webinar explores the extent to which the Netherlands is truly committed to its own success. If so, what does it take?  How will we get there, given our massive resource deficit and past blind spots?   
The event will be moderated by Maria Van Der Heijden, Director, MVO The Netherlands, and will feature a panel discussion with distinguished speakers, including: 
Raoul Boucke, Member of Parliament, Netherlands

Werner Schouten

,

Presentor, Constructive Rebel and changemaker

Ben Valk, Global Head Food and Agri Partnerships, Rabobank
Nicole van Gemert, Director, Foodwatch Netherlands

Mathis Wackernagel

, Founder, Global Footprint Network
This event will take place in English.
About the Panelists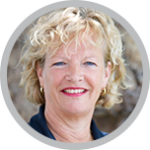 Maria Van Der Heijden, Director, MVO The Netherlands 
Maria is director of MVO Nederland, a large business network where around 2,000 businesses and entrepreneurs innovate together to attain a sustainable and inclusive economy. She is proficient in stakeholder management, governance, revenue models, corporate social responsibility and marketing. She knows how to create value for people and the environment through collaboration, without losing sight of the traditional profit and loss account. She completed her master's in business administration at RSM. As an inspirer, connector and entrepreneur with international experience, she worked for Rabobank, Randstad, and the Royal FloraHolland flower auction. She also co-founded Women on Wings in 2007 to help more than 250.000 women in the Indian countryside to get a job.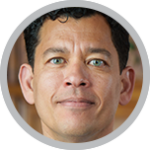 Raoul Boucke, Member of Parliament, Netherlands
"It's not two minutes, but two seconds to twelve." Raoul Boucke has been fighting for a better climate for years. He grew up in Suriname and saw the great impact of climate change on the beautiful green country. This urged Raoul to dedicate himself to the climate, because it has to change.  Raoul came to the Netherlands in 1993 and studied at TU Delft. For the past thirteen years, he has worked in Brussels and negotiated European climate policy on behalf of the Netherlands. After all those years in Brussels dedicating himself to the climate, he is now doing the same for the Netherlands. On behalf of D66, he is spokesperson for Climate and Energy in Dutch Parliament.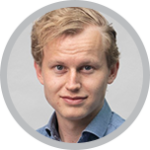 Werner Schouten, Presentor, Constructive Rebel and changemaker
Werner Schouten is presenter of the radio programme BNR Koplopers and former chairman of the Jonge Klimaatbeweging. He specializes in climate and generational justice. Werner is building a 2100 economy in which innovation and entrepreneurship lead to broad prosperity for generations now and for generations in 2100. In 2020, as chairman of the Jonge Klimaatbeweging, Werner was number 1 in the Trouw Duurzame 100.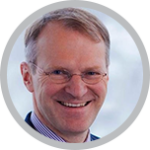 Ben Valk, Global Head Food and Agri Partnerships, Rabobank
Based on his previous roles in domestic and international banking and development of the agricultural sector, Ben maintains high level networks from which partnerships, aiming at Food System Transformation, are derived. Recent initiatives include the Food Action Alliance, participation in the road to the UN Food Systems Summit 2021 and COVID19 response. Before assuming this position, Ben was CFRO of the Farm to Market Alliance (2015 – 2018) and headed Rabobank's Multilateral Development Banking team. From 2006 to 2011 he was Regional Manager for Rabo Development in Asia and South America and served earlier in various senior management functions in the domestic banking network of Rabobank.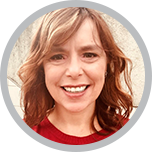 Nicole van Gemert, Director, Foodwatch Netherlands
Nicole van Gemert is a cultural scientist and has always worked for civil society organizations. In addition to her work in politics and at the animal rights organisation Bont voor Dieren, she worked on women's issues affecting Central and Eastern Europe and the Caucasus and on water and sanitation projects in Ghana and India. As a director of the non-profit consumer organization foodwatch, she campaigns for safe, healthy and affordable food for all people. Foodwatch gives consumers a loud voice, speak up for transparency in the food sector and defend the right to food that harms neither people, nor the environment. By conducting research, exposing scandals, mobilising consumers and lobbying governments, foodwatch provides an important counterweight to the power of the food industry and the future of agriculture.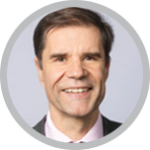 Mathis Wackernagel, Founder, Global Footprint Network 
Mathis Wackernagel is co-creator of the Ecological Footprint and President of Global Footprint Network. He completed a Ph.D. in community and regional planning with Professor William Rees at the University of British Columbia, where his doctoral dissertation led to the Ecological Footprint concept. Mathis also earned a mechanical engineering degree from the Swiss Federal Institute of Technology. Mathis has worked on sustainability with governments, corporations and international NGOs on six continents and has lectured at more than a hundred universities. He previously served as director of the Sustainability Program at Redefining Progress in Oakland, California, and ran the Centro de Estudios para la Sustentabilidad at Anáhuac University in Xalapa, Mexico. Mathis has authored and contributed to more than 100 peer-reviewed papers, numerous articles, reports and various books on sustainability that focus on embracing resource limits and developing metrics for sustainability. 
Earth Overshoot Day is the day that humanity used more from nature than our planet's Earth can regenerate in the entire year (July 29 in 2021).
Dutch Overshoot Day is the day when the annual biocapacity of our planet is consumed if everyone on Earth lived like the Dutch (April 12 in 2022).
Dutch Natural Capital Day (or deficit day) is the day when the Netherland's annual biocapacity is used by the residents of the Netherlands (February 19 in 2022).
Additional Resources
About Global Footprint Network
Global Footprint Network is an international sustainability organization that is helping the world thrive within the Earth's means and respond to climate change. Since 2003 we've engaged with more than 60 countries, 40 cities, and 70 global partners to deliver scientific insights that have driven high-impact policy and investment decisions. Together, we're creating a future where all of us can thrive within the limits of our one planet. footprintnetwork.org
About the Food4Future project
Food4Future is a collaborative project by Global Footprint Network, the Circular Food Systems team within the Farming Systems Ecology group at Wageningen University & Research (circularfoodsystems.org), and the Research Institute of Organic Agriculture (FiBL). The project aims to explore how to make the food system one-planet compatible by taking us closer to new ways of feeding the world's population while safeguarding the planet. We do this by combining our scientific prowess with our power to engage key stakeholders and decision-makers. Food4Future is generously supported by the Stiftung AVINA. footprintnetwork.org/food4future
Media Contacts
Joost Brinkman (in the Netherlands)
Joost.brinkman@darel.nl
+ 31 6 12 60 30 53
Dr. Marta Antonelli (in Switzerland)
marta.antonelli@footprintnetwork.org
+41 78 656 2844
Interview partners available on request.