Jayani and Sathya Population Voice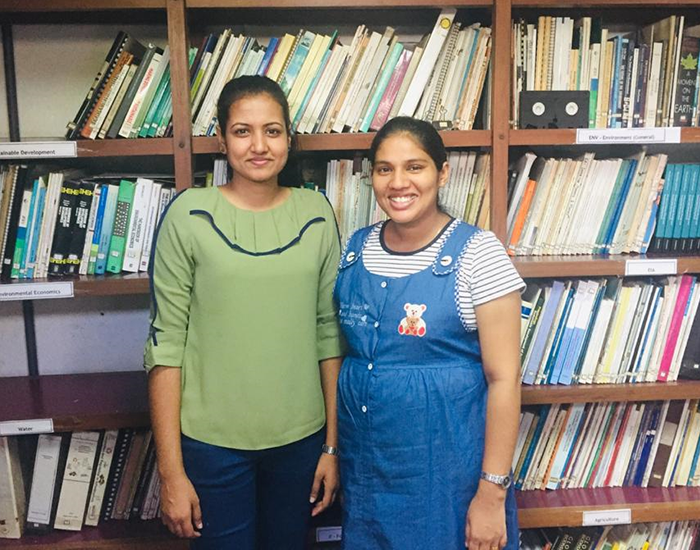 Jayani (left) and Sathya (right) are 27 year-old friends and colleagues who work as data scientists in Colombo, Sri Lanka
It is very important to talk about the population question in Sri Lanka, and in fact in whole of South Asian Region, in terms of sustainability. Our view stems from the importance of protecting women's rights: the right to education, and the right to sexual and financial independence. We still have some work to do in terms of women's right in the South Asian region.
Our family sizes have come down, almost halved from our grandparents to ours. This is mostly due to increasing women's participation in education and the work force in Sri Lanka. We have read about the economic argument on decreasing population and its macro-economic impacts. But we view high quality of life to be more important than high income. Population dynamics should work together with resource consumption patterns, because we want the whole society to benefit.
I (Sathya) am pregnant with my first child now and excited about my new family, but do I want to have 5 children like my grandparents? No, because I want myself and my children (probably 2) to thrive in life; higher education, financial independence and protect my rights as a woman. We will have to work hard on innovations to shape policies on the issues of an aging population. That is the reason why we want more girls, who are not in education currently, to obtain an education so that they can become strong decision makers at the family level and in society.
In Sri Lanka, although there are still improvements to be made in women's rights, one area that has done remarkably well is our old yet continuing government policies on family planning. Policies on family planning have helped to take the value of family planning to all corners of remote villages and equip them with knowledge and tools on reproduction health and contraception. This has helped young girls to obtain extended years of education, and mothers to decide on family size.  Of course, our society doesn't talk about reproduction health and contraception openly with young children, but still this government policy has helped to empower a lot of young females over the decades.
Here's the bottom line. What kind of a future we want for us and our children? An empowered one! We have seen over the years that protecting the rights of girls and empowering them is a strong vehicle to achieve societal benefits beyond mere economic growth. An empowered nation with empowered women gives more hope for environmental sustainability.
– Jayani and Sathya