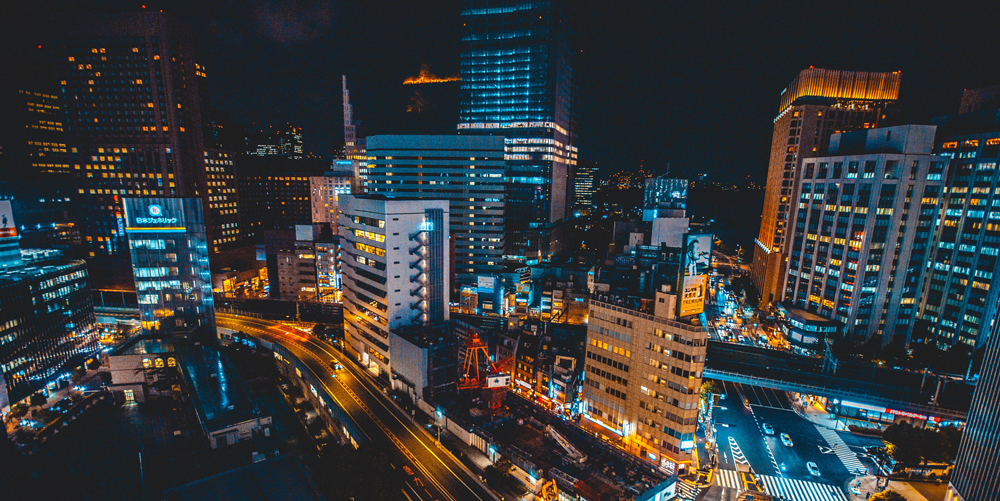 Eliminating our carbon Footprint is possible and filled with opportunities, if we follow the right strategy.
How we assessed the opportunities
Global Footprint Network researchers teamed up with engineers from Schneider Electric to assess what levers are currently available to #MoveTheDate – to push the Earth Overshoot Day back — and by how many days. We focused on options for reducing demand as well as decarbonizing energy generation. How much carbon reduction these options can achieve depends on both technology and on how people use the technology.
We asked ourselves: Assuming no shift in human habits, by how many days could Earth Overshoot Day be moved using current off-the-shelf, commercial technologies for buildings, industrial processes, and electricity production?
We focused the assessment on retrofitting existing buildings and industrial processes rather than speculating on future developments. On the energy side, we estimated current decarbonization opportunities of the electricity systems, taking current grid limitations into account.
We found that the energy retrofit and the decarbonization of electricity generation combined would move the date by 21 days — 15 days for the retrofit opportunities alone. This is a conservative estimate as it is strictly based on Schneider Electric's tested offerings. Other technologies may well exist that could make those sectors even more efficient, thus moving the date even further. In addition, shifting people's resource-use behaviors also holds a large potential.
Retrofit identified as a high-leverage opportunity
Since much infrastructure is already built, and a large portion of it will last for decades to come, decarbonization goals will only be reached if we find more and better ways to retrofit the existing built environment.  To be sure, each new structure built from now on must be designed to be one-planet compatible (aligned with the constraints of living well within the ecological budget of our one planet) as design largely determines the asset's energy use over its entire lifespan. At the same time, since overhauling the whole existing infrastructure is not feasible nor desirable, retrofitting is a burning opportunity that we cannot afford to miss.
What retrofits look like
In Europe, buildings account for about 40% of total energy consumption and are responsible for just under 40% of total greenhouse gas (GHG) emissions. Technology designed to improve energy efficiency can move the date of Earth Overshoot Day considerably, without any loss in comfort. The figure at right shows some of the principles Schneider Electric uses when improving the performance of existing building stocks.
Installing active energy efficiency systems in five different building types, for example, resulted in energy savings ranging from 22% in an apartment building built in 2010 in Vaux-sur-Seine near Paris, to 37% at a three-star hotel in Nice built in 1896, to 56% at a one-story primary school in Grenoble.
The improvements included addressing intermittent occupancy levels (such as putting controls on idle mode when hotel rooms are unoccupied); using CO2 sensors to better control temperature and air quality; optimizing heating by occupancy level; controlling ventilation with CO2 sensors; opening and closing blinds to leverage the sun for free natural light and heat, or to keep heat out.
Schneider Electric concluded that applying such active energy efficiency results to buildings across Europe would allow for a 40% reduction of the building sector's total final energy consumption, amounting to a staggering 16% reduction of Europe's overall energy bill.
In the U.S., Schneider Electric started working with the Dallas County government to retrofit 54 buildings with such improvements as mechanical system upgrades, water conservation controls and fixtures, and lighting with motion sensors. The ambitious $600,000 project is expected to reduce utility bills by 31%, ultimately saving taxpayers $73 million over 10 years. The county also expects to reduce carbon emissions by more than 500,000 tons, which equates to removing nearly 85,000 cars from the road or planting 125,000 trees.
Why Global Footprint Network has partnered with Schneider Electric
Schneider Electric is among the few existing companies whose business model is aligned with moving humanity out of ecological overshoot. These companies have a inherent economic advantage since they address the increasingly urgent imperative to live within the means of our one planet. Because of their forward-looking strategic focus, they're advantageously positioned on a necessarily growing market. By contrast, companies whose success is incompatible with one-planet prosperity will inevitably face a shrinking demand. Schneider Electric is driving its business strategy based on this insight. As such, the company embraces the sustainability challenge not just as a nice CSR ("corporate social responsibility") activity, but as a vital guiding post for building a business that can thrive now and in the future.
Global Footprint Network is proud to promote such companies because they are critical engines for the transformation that is required to bring humanity in balance with the means of our one planet.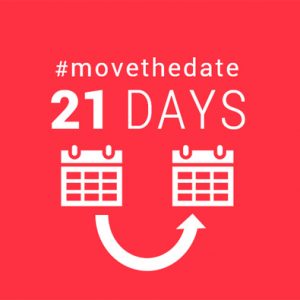 Existing off-the-shelf, commercial technologies for buildings, industrial processes, and electricity production could move Overshoot Day at least 21 days, without any loss in productivity or comfort, according to an analysis by researchers from Global Footprint Network and Schneider Electric. For more details, visit the infographics.