Energy
Renewable energy is our most direct pathway to #movethedate and address climate change.
The carbon Footprint makes up 60% for the global Ecological Footprint.
Not only is decarbonizing the economy our best possible chance to address climate change, but it would also improve the balance between our Ecological Footprint and the planet's renewable natural resources.
Per the 2015 Paris Accord on Climate, capping the global temperature rise at below 2°C implies keeping CO2e- atmospheric concentration below 450 parts per million (ppm). In 2017, the atmosphere contained 409 ppm CO2. The current carbon Footprint adds 2 to 3 ppm of CO2 to the atmosphere per year. This means that humanity needs to phase out fossil fuels way before 2050 if we want to live up to the Paris agreement.
UN Sustainable Development Goal 7 Affordable and Clean Energy calls for substantially increasing the share of renewable energy in the global energy mix by 2030. Reducing the carbon component of the global Ecological Footprint by 50% would get us from consuming the resources of 1.7 Earths down to 1.2 Earths, or move the date of Overshoot Day by 89 days, or about three months.
How will YOU move the date?
Check out a related pledge and #movethedate!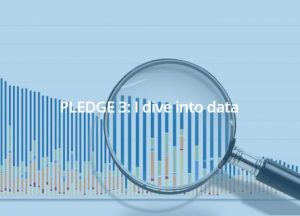 Check back for a new energy-related pledge soon!
UN Sustainable Development Goals
In September 2015, 193 world leaders agreed to 17 Sustainable Development Goals (SDGs) to extreme poverty, inequality, and climate change by 2030. To be sustainable, development ultimately must also fit within our planet's resource budget.